New Year's Giveaway!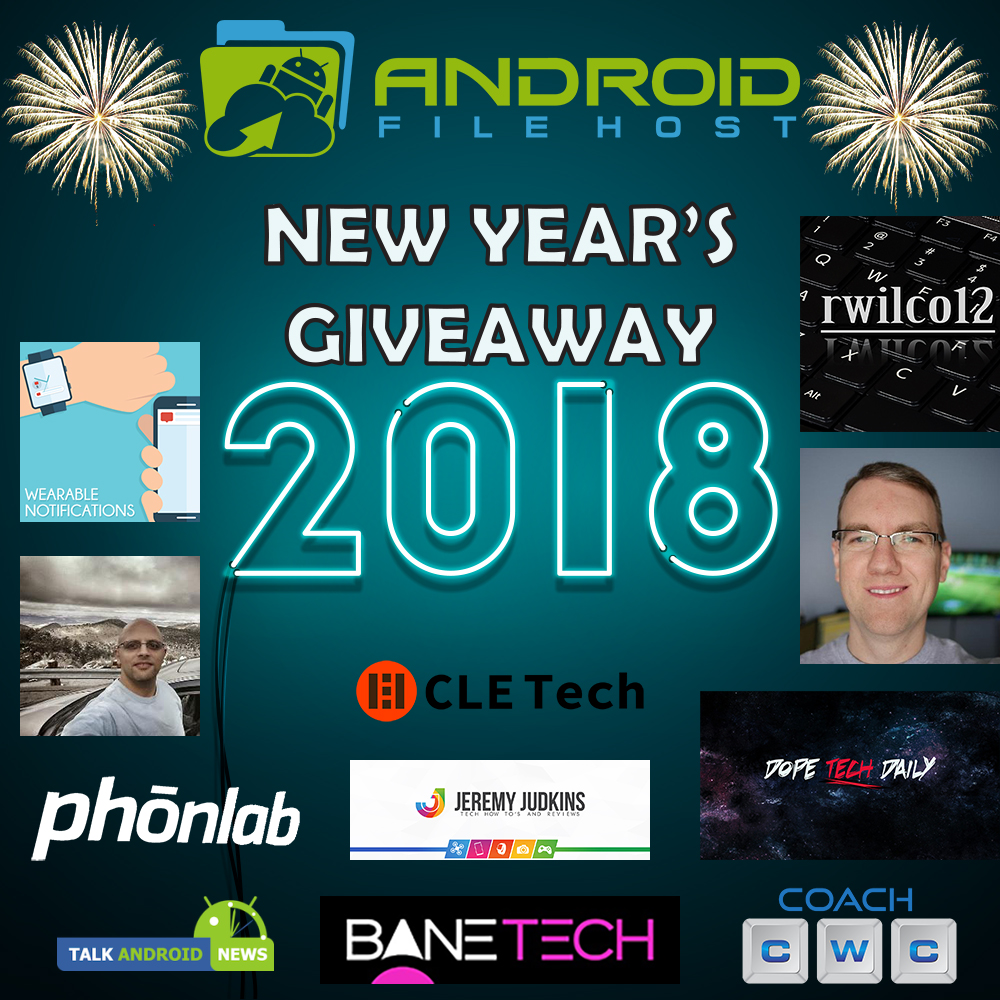 2017 was a great year for AndroidFileHost.com! We had a lot of great experiences, we worked with a bunch of awesome people in the community, and most importantly, we had fun! It's now 2018 and we're planning on having an even better year than 2017!
To kick off this awesome new year, we have partnered up with other members of the Android community and have put together an insane giveaway for all of you! We have over $2,000USD worth of prizes to give away!
The giveaway begins on 1/1/18 at 12:01 AM and goes to 1/12/18 at 11:59 PM. All times are in US Eastern Daylight Time. Winners will be announced on 1/13/18 via email.
Be sure to follow AndroidFileHost.com on Twitter to stay up to date on the giveaway!